The Travel to Aswan Egypt
Egypt one of the most popular, and most relaxing, options is to take a Nile river cruise from Cairo to Luxor and then on to Aswan.
---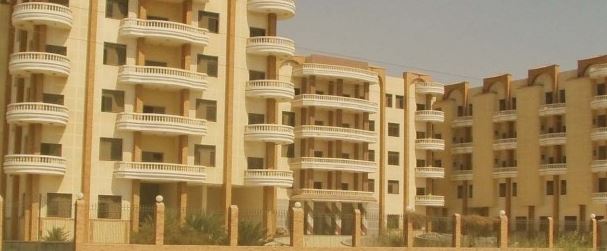 ---
Aswan is an Egyptian city located on the banks of the Nile River, close to the southern border with Sudan. Although smaller than Cairo and Luxor, Aswan has been south Egypt's strategic and commercial gateway since ancient times, and offers a range of cultural and historic attractions to explore.
An essential step to being approved for a Visas to travel to Egypt
These include numerous island temples on the Nile, the Qubbet el-Hawa cliffside tombs, and the famous Abu Simbel temples south of the city.
Aswan and UNESCO Creative Cities Network
Part of the UNESCO Creative Cities Network, modern Aswan is also full of bustling markets where visitors can pick up local souvenirs, and its close proximity to the Nile also guarantees many photogenic sunsets over the river.
All the top resorts, at Sharm el-Sheik, Hurghada and Luxor for example, offer lavish accommodation for less than top-dollar prices. Many include international restaurants, spas and infinity pools, and golf courses, and they are a good place to watch belly dancing or other cultural entertainment which cater especially for tourists. Most of the resorts on the Red Sea coast specialise in arranging diving and snorkelling excursions, while all offer horse- and camel-riding trips, and tours of the desert or to archaeological sites. key visa requirements
Do I Need a Visa for Aswan?
Most foreign tourists require a visa for Aswan. Conveniently, many travelers can now apply for a visa for Aswan online. The Egyptian eVisa is available to citizens of all EU nations, the United Kingdom, the United States, and many more countries. This unique local product was used to create many of the most impressive ancient monuments in Egypt, including the Pyramids of Giza, as well as a number of statues, obelisks, and monolithic shrines through the country.
It takes just a few minutes to request a visa for Aswan online. The Egypt eVisa application form is quick to complete, requiring just a few basic personal and passport details.
What Is Aswan Known for?
One of the main cities in Egypt, Aswan was originally founded as Swenett, a frontier town of Ancient Egypt facing the south. Swennet was the location of the stone quarries of Ancient Egypt, which specialized in a granitic rock called Syenite. Modern Aswan is perhaps best known for being the location of the Aswan High Dam, a rock-filled embankment dam across the Nile. Completed in 1968, the dam resulted in the creation of Lake Nasser, a huge artificial reservoir which borders Aswan to the south.
Camping in Egypt
Desert camps are popular and there are several places in the country to enjoy a night under canvas, particularly at budget-style resorts along the Sinai coast and during organised trips to the Western Desert. Egypt is not such a good place, however, for ad hoc camping and caravanning as there are many security restrictions in place to protect the country's tourist industry. Tourist offices can advise on the location of local official campsites.
Other accomodation
Egypt has a growing number of youth hostels affiliated to the Egyptian Youth Hostels Association, which are located mainly in large towns, on the coast and in popular tourist regions. Eco-lodges, although few in number, are becoming increasingly popular, and cruise companies offer the chance to sleep on board a boat travelling along the Nile. Egyptian border crossing