How do I get a Egypt visa?
Visas are required for foreign citizens traveling to Egypt. Foreign nationals may apply for a visa online in advance of travel. Applicants may complete the e-visa application form and make payment online with a credit card or bank transfer
---

Step 1: Start Application
Submit the simplified Egypt visa application. It takes less than 5 minutes to complete. It is an easy process.

Step 2: Review and Pay
Our visa experts review your provided information if it all matches the Egypt visa application requirement.

Step 3: Receive visa via email
Once your Egypt Visa application is lodged we will send you a confirmation email with all necessary details.
Egypt e-Visa information
The Egypt eVisa is official document permitting entry into and travel within Egypt for tourist or business purposes. The e-Visa is an alternative to visas issued at the ports of entry. Egypt eVisa is 3 types,
Egypt e-Visa application form
Egypt Visa application, all visitors to the republic of Egypt can obtain their visa electronically online, by filling and completing the online application form with all the required information. Egypt e-Visa issued after lodging an online application and after making the payment online.
How can I apply for Egypt e-Visa
All visitors to Egypt must obtain either a visa on arrival to Egypt, an electronic visa online prior to arrival in Egypt, unless they come from one of the visa exempt countries. Please refere to visa eligible page
Who can apply for Egypt e-Visa
Egypt continues to draw millions of tourists a year from around the world and the online visa to Egypt has made it easier than ever to enter the iconic destination. Eligible tourists no longer need to go to an embassy queue at the border to obtain an Egypt visa.
Egypt e-Visa Requirements
Passport valid for at least six months from arrival date
International passport biopage
Proof of Accommodation
Travel Itinerary
Supporting letter e.g. letter from company or invitation letter for business/family visits.
Yellow Fever Vaccination
Egypt e-Visa Validation
Each stay must fall within the validity duration (including arrival and departure). From the moment that your Egypt visa is granted (generally several days after applying), it is valid for 90 days. Within the validity duration of 90 days, you can stay in Egypt for a maximum of 30 days..
Egyptian e-Visa Extension
Applications for visa renewals are submitted at the Egyptian Passports, Immigration, and Nationality Administration office in the old Police Academy in Abbasiya, Cairo. The office is open between 8 am – 2 pm ever day except Friday (Saturday is for pickups only).
Types of Egypt Visa
1, The Egypt Single entry visa: The single-entry tourist visa permits travelers a 30 day stay in Egypt for tourism purposes. Once used to enter an Egyptian port of entry the eVisa will be invalid for a 2nd use, in order to travel to Egypt again, another valid eVisa will need to be obtained.
2, The multiple-entry Egypt visa allows holders to stay up to 30 days per entry over a 180-day period with multiple entries. This permits the foreign citizen a cumulative stay of up to 30 days per entry during the period of validity.
3, Entry Visa: Is required for any foreigner arriving in Egypt for any purposes other than tourism, e.g. work, study … etc. The possession of a valid entry visa is needed to complete the residence procedures in Egypt.
Egypt eVisa Online Process
Easy and Fast Process
Egypt eVisa?
On December 3rdn 2017 citizens from 46 countries can apply for an eVisa Online for Business or Tourism purpose for 30 days. Applicants can apply Egypt visa online easily through Phone or PC anytime from anywhere.
Upon arrival in Egypt, you will have to present your passport along with your printed eVisa (also known as Authorization Letter) and all the documents you submitted with your application.
How to apply Egypt Visa?
Applying an Egypt eVisa is very simple and 100% online. By starting the application, you must complete the Egypt Visa application form and pay for the visa and service fees, and after that provide the relavant documents via email. Within 24 hours to 3 business days, eVisa will send via email.
To apply Egypt eVisa you must hold a valid passport with at least 2 blank pages and a minimum of 6 months before expiration.
The Egypt eVisa policy and Eligible countries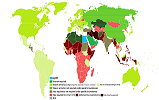 Egypt Visa Costs | Egypt Visa Check
Pre-Approved Multiple Methods of Payment Amex, Visa, JCB, Mastercard, Unionpay etc
Our professional travel assistance services include: support and submission of your visa apppcation to immigration, providing information regarding apppcation status and results via email or similar types of communication.
---
Egypt Government Fee
---
Single entry 30 days $25.00
---
Multiple 180 days $60.00
---
netafri.com service Fee
€50.00 Euro
---
---
List Egypt Electronic visa Eligible Countries 2020-2021
From 3 December 2017 citizens of 46 countries may apply for tourist or business types of visa for 30 days online through the eVisa system:
---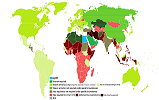 ---
Egypt Port Of Entry
---
Cairo International Airport

Cairo International Airport is the principal international airport of Cairo and the busiest airport in Egypt and serves as the primary hub. Read More

Egypt–Gaza Strip border crossings

The Rafah Border Crossing is the only crossing point between Egypt and the Gaza Strip. Egypt–Gaza border crossings
Egypt–Israel border crossings

The Taba Border Crossing also known as the Menachem Begin Crossing. is an international border crossing between Taba, Egypt, and Israel Taba border

Egypt–Libya border crossings.

This category is for border crossing of Libya to bordering countries. Egypt–Libya border crossings
Egypt–Sudan border crossings

The airYou can take a bus ticket from Aswan to Wadi Half ($14) or all the way to Khartoum ($28). Abu Simbel to Egypt

Egypt Visa Eligible nationals.

Nationals of the following 59 countries are eligible: for Egypt visa