Egypt Pet Regulations
Vaccinations: The pet must be vaccinated for "Rabies" no sooner than 30 days prior to entry to Egypt. Health Certificate: You must obtain a Health Certificate for your pet.
---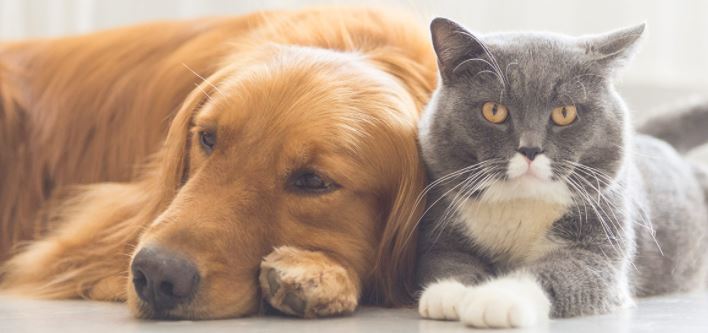 ---
Requirements to travel with pets or export live animals:
Although an import permit or Egypt pet passport is not required when traveling with pets to Egypt, visitors carrying any type of animal to the country are required to fist obtain other supporting documentation.
Read on to learn about the mandatory documents required to travel to Egypt with pets, other than an approved Egyptian tourist visa.
Pet Regulations for Egypt
In order to enter the country with any type of animal, visitors are first required to comply with the Egypt travel restrictions for pets.
Egypt Pet Regulations require the owner of a domestic animal to have a valid Health Certificate issued by a government veterinarian in the country of departure (this is the USDA if traveling from the United States).
The certificate must contain the following information:
Name of owner
Pet name, breed, sex, and age/birth date
Vaccine information such as the manufacturer, batch numbers, and periods of validity.
The required vaccines for pets for Egpyt must be obtained between 12 months to 4 weeks prior to the arrival date to the country, and are as follows:
Dogs – Distemper, Hepatitis, Leptospirosis (DHLPP), Parvo, and Rabies
Cats – Calicivirus, Feline Viral Rhinotracheitis, Panleukopenia (FVRCP), and Rabies.
Treatment for ticks and tapeworms for dogs and cats is not mandatory to enter Egypt but is nonetheless recommended due to its wide availability.
It should be noted that although travelers have the required certificate and vaccinations for their pets, it does not mean that they will be exempt from examination by a Ministry of Agriculture veterinarian upon arrival at airports in Egypt.
If a pet shows evidence of any communicable diseases further examination by a licensed veterinarian or even a quarantine up to a maximum of 15 days may be necessary, at the traveler's own expense.
While it is not mandatory to microchip an animal when flying to Egypt with pets, it is nevertheless recommended as a means of identification in case the animal gets lost or separated from its owner. Otherwise, identification tags are avised.
Banned Animals for Egypt
The travel restrictions for bringing pets to Egypt identify the following animals that are not allowed to cross the Egyptian border:
Birds
Reptiles
Amphibians
Invertebrates
Topical fish
Mammals such as rodents and rabbits
Pet owners who wish to take any of the animals listed above into Egpyt should contact an Egyptian embassy before traveling for further information.
Those planning to visit Egypt with a pet that is not a cat, dog, or ferret, should also make sure that the animal is not protected under the Convention on International Trade in Endangered Species of Wild Fauna and Flora (CITES), especially if traveling with a turtle or parrot. In such cases, an additional permit may be required.
Airline Requirements for Flying to Egypt with Pets
In addition to meeting the government requirements for traveling to Egypt by air with pets, there may be additional restrictions set by individual airlines.
In the case of EgyptAir, the state-owned flag carrier for the country, the following restrictions apply:
Only cats, dogs, and occasionally falcons are permitted to travel in the cabin with their owner. All other animals must be checked in as cargo.
A policy of one animal per cage, one cage per passenger applies when traveling with a pet in the cabin.
The maximum weight of the animal must not need 8 kilograms, including the weight of any cage used.
The total dimensions of the animal carrier/cage must not exceed 55x40x20 centimeters.
Those traveling in the cabin with a pet must not sit in exit rows, for safety reasons.
If any pet is considered to be disruptive or too big to carry within the cabin, it must be caged and checked in as cargo.
The weight of pets and any accompanying containers and food carried is not included in the passenger's free luggage allowance and will be charged as excess baggage.
In the case of connecting flights, the pet will not be delivered to the final destination if a reservation has not been made with the other carrier.
Visually impaired passengers or those with reduced mobility are permitted to bring a service or assistance dog into the cabin free of charge, on the condition that they wear a harness, are on a leash, sit at the traveler's feet, and have the relevant training certificate and necessary travel documents.
All those undertaking EgyptAir travel with pets are also required to assume full responsibility for their animal during the journey, and to ensure that they have sufficient food to cover the trip, as well as any transit time.
Please note that the restrictions listed above only apply to flights operated by EgyptAir: other carriers may have their own individual pet policy.
Exporting Pets from Egypt
Those wishing to take any Egyptian animals back to their country of residence are also required to comply with Egypt customs regulations.
In such cases, it is necessary to present the following to the Quarantine Department of the General Veterinary Authority at an airport:
The pet
Certificate of health from a licensed veterinarian
Rabies record
The Traveler's passport
Travelers planning to export any animal from Egypt must present these items and pay the relevant fee within one day of departure, to be issued an export health certificate valid for 30 days.