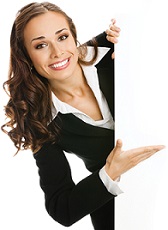 Africatourvisa.com: Africa Digital Tourism
Africatourvisa provides the simplest solution for processing any kind of tourist and business documents in all African countries. Africatourvisa took over the endless stress of work while dealing with foreign governments. We provide the service for all travellers who wish to visit Africa for tourist or business porpuse We provide a specific service of business research if our customer is looking at a business investment or opportunity in Africa. Africatourvisa has a unique team of professionals that have acquired comprehensive knowledge in business in Africa, America, Asia and European background, we specialized in the field of business management, to ensure reliable services
We assist you to get a Tourist and Business visa to visit any African country in the simplest and fastest way. Through simplified online application forms, we provide 24/7 online customer service, we make your visa process become easier and faster, as well as protect your data and payment safely.
Africa Tourism Information
You can now apply for an Online Visa to visit the Africa countries Africa is the best travel destination in the world, and a must visit for every tour fan. A continent for nature lovers, and adventure seekers. Tourism is an important economic sector for many countries in Africa. There are many countries that benefit heavily from tourism like Algeria, Uganda, Egypt, South Africa, Kenya, Morocco, Tunisia, Ghana and Tanzania. The touristic particularity of Africa lies in the wide variety of points of interest, diversity and multitudes of landscapes as well as the rich cultural heritage. Also, an ecotourist industry is present in some African countries (i.e. South Africa, Kenya, Namibia, Rwanda, Zambia, Uganda, Mozambique,.)
Africa Tourist Visa
Visitors' visas are for international travellers (citizens of other countries) who have permanent residence outside countries in Africa and who wish to visit the country on a temporary basis for tourism or business purposes for a period of 90 days or less. The visa will allow you to travel to your destination countries port of entry. On entry to any Africa countries, a visa is considered to be a visitor's permit. The permit's period of validity is calculated from the date of entry into the country and will be set out under the heading "conditions" on the visa label. You must ensure that you apply for the correct visa/permit. Entry in the country may be refused if the purpose of visit was not correctly stated. Requirements for visitor's visas differ from country to country, and the requirements are subject to change. As each application is treated as an individual case and you should make enquiries with your nearest country of your destination mission, consulate abroad or any office of the Department of Home Affairs to see whether or not you are required to apply for a visa. Also you can contact our Visa Agency
Online Safari Booking
You can now book for an Online Safari Safaris in Africa are once-in-a-life-time experience. Where to go on Safari and When to go are critical. Complete Online Visa Africa Safari Booking Advisory Center, we offer safe and affordable Africa Safari Tours, African Holiday Vacations and Africa Safari Package Holidays travel. Safari online booking Safari Online specialises in South Africa, Namibia, Botswana, Zimbabwe, Mozambique, Zambia, Malawi, Tanzania, Uganda and Kenya Safaris. | African safari packages African Safari Tours & Holidays. 5-Day Tanzania Luxury Safari Tour · 4-Day Etosha & Swakopmund Short Trip
Africa Car Rentals
Find the best rental prices on luxury, economy, and family rental cars with FREE amendments Find great deals on rental cars to meet your budget and needs. Compare and Save! Free Cancellation. Find car rentals in Nigeria. Search for rental cars in Nigeria to find the perfect vehicle for your trip and save 33% or more! Rent car in Nigeria price Most popular types of rental cars Medium · Benin City. $149; SUV · Abuja. $221; Small Lagos. $117; Large.
Nigeria Bodyguard Services
We offers verified and professional VIP bodyguards, bouncers, uniform guards and armed escorts services throughout Nigeria. Choose a bodyguard that is certified, Contact us for your local executive protection agencies. hire trained, skilled and professional Bodyguards!
Africatourvisa FAQ
Back in 2009, the co-founder of Africatourvisa discovered there is a piece missing part in the world about Africa, At the time when Emmanuel was an international student in China, he found out people are curious about Africa, and they want to explore and discover Africa, from tourism to business, even the culture, and food. He used to be a dictionary for his classmates, for example, when his friends want to have a safari tour in Kenya, they consult him before they even plan their trip, from geographic knowledge to visa applications, or searching for a local tour guide...etc. And a few years later, when he arrived in Spain, another part of the world, he found the same issues in Europe. people are asking him questions about different sectors in Africa. Then there he goes, and the idea of Africatourvisa started.

This is the story of where the idea of Africatourvisa came from, that is why always and forever, we try our best to understand and to answer the questions of our clients, and we do our best to provide the services we promised, Africatourvisa started from African countries visa agency service with travel advice and update travel news, then expand last two years to Safari tours, also involved in the business in Africa service( which include register company and legal process). We offer beyond services, which is an answer to our client, you can choose to apply for a business visa to Ghana, and after that, you can ask to consult us for anything regarding your trip, if we can provide direct service we will, if not we will connect you to whatever you need or the most accurate information you need. That is what we do, we solve the problems that you meet during your trip to Africa.
The most important reason, we would say that we are the bridge, we are proud to say we may be the first one in the market to provide this type of complete service regarding African tourism or business investment. Secondly, we have a unique background to support our business, and a strong local and international understanding is the key to travel to anywhere in the world. We are also local, we are international, we speak multiple languages and have a direct connection in African countries, and our headquarters are located in Europe, so that makes us a strong one in the business.
In The end we would say what makes us outstanding in the business is that we are ¨all in one with years of experience, the full company project was created by customer advice and user experience, Think about if you are travelling to Tanzania for a summer tour, you maybe need to go through the different website of agencies for making your trip plan done, you will need an agency for a tour package, agency for tickets and hotel, agency for visa application or travel documents, agency or website for looking important information about Tanzania, a website for where to eat in Tanzania, a blog to know what need be caution for a stay in Tanzania? Where is the police station?...etc. you will have hundreds of doubts and information you are looking for in order to make the trip happen. But why not use Africatourvisa for all, We provide a chain service for your travel, we offer service in parts also in one, you can choose only to apply for a travel visa from us, or you can choose to after applying for the visa to get all information from us, you can also choose to set up travel with us, and let us worry all. you can stay at your home to set up your company with us in Nigeria within a few days. All you need is a phone and wifi, you will make it all happen at one time.
Africatourvisa charges fees based on the service the client chooses, most of the service fees are fixed and one-time payments. you only pay once and have no additional fees, unless you want to add additional service, for example, the visa service will be a fixed fee for all types plus the government cost or shipping cost if required. It is the same formula for other packages as well.

The services fees we charge which include providing the same formula for other packages as well.

The service fees we charge which include firstly providing the service, which means, for example, getting your visa in time, and booking the tour package. company registration service fees, lawyer consulting fees..etc, apart from that always there is included email consulting, you can consult us by email with any related questions regarding your service, and we provide 24/7 customer support, which will be an expert online to answer all the questions.
Yes, it is 100% safe on our website, our website will automatically delete the applicant's personal data and documents after their travel date is passed, also if, in the case of refund or cancellation, the personal data will delete immediately after the request is made. For credit card information, Africatourvisa does not retain the credit card information at all, all payments will be made in the secure payment platform which is powered by PayPal, Stripe, Ingenico, etc.
For service related to public office requirements such as visa application and legal process, If your application has not been reviewed by our team, nor submitted to the government for approval, you will receive a credit for the full amount of the Africatourvisa processing fee and a government fee. If your application has been reviewed by our team but has not yet been submitted to the government for approval, you will receive a credit for the full amount of the government fee. but service fees are not refundable. If your application has been submitted to the government for approval or a visa is already issued, unfortunately, no refund is available. In the rare instance where your application is rejected, you will receive a full refund of the government fee and Africatourvisa processing fee under our 100% approval guarantee. But for another service that is affiliated with the private sector, a refund can not be claimed after the process started, you can not request a full refund after you booked your safari trip, but you may have a partial refund for some reasons, it must be confirmed with the local guide's service policy. But for any situation, if you choose to cancel to stop the process of service due to a personal reason by choice, no refund will be made.
No, we are not affiliated with any government agencies. We are a private company that specializes in processing travel legal documents or any related service regarding travellers worldwide. But we work and are affiliated with many local legal lawyers and tour companies or tax agencies that are the most powerful in the country. that because of that our service always fast and high approval rate.
Do you know Why Our Services
Our online system is method of applying or reaching us from anywhere in the world.
Our Agency aims is to help individuals and legal entities in their administrative travel document and paperwork.
Application revision and correction by visa experts before submission to Goverment.
24/365 Online Application
Correction of missing or incorrect information.
Photo and documents editing. We can accept any format like PDF, JPG, PNG
Pre-Approved Multiple Methods of Payment Amex, Visa, JCB, Mastercard, Unionpay etc
Email Recovery of your Visa in case of loss
Your approved visa sent in PDF format.
Verification and validation of additional required information.
We use SSL, to secure payment platform, protect your personal data and payment details.
Verification and validation of additional required information.
Privacy protection and safe form
No registration required.
We speak multiple language, our international team is available 24/7, to assist you.
Planning Travel To Africa
All international passengers to Africa countries Africa Tourist Visa Connect with a Local Private Guide & Arrange a Tour Just for You & Your Family! Adventures for Sensibly Curious Travelers.
Visa Invitation Letters
official invitation letter for business, tourist and visiting purpose. We assist individuals and legal entities in their administrative travel document and paperwork. Business, Tourist invitation letter.
Airport pick up service
Schedule a time and pick up location to bring you to your destination. Airport pick up service
Africa Travel Support
Contact Visa Support: Our Agency aims is to assist individuals and legal entities in their administrative travel document and paperwork to enter your destinations, 24/365 Customer Care & Support.