The Required Documents to Travel to Egypt
Discover Documents to Travel egypt-and-israe. The home of the ancient Pharaohs: Egypt has so much for travelers to see and do, it's the perfect country for a mix of activities combining culture, adventure, and relaxation.
---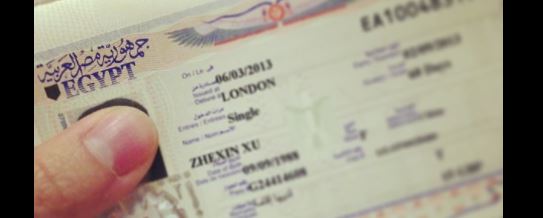 ---
Most travelers need a visa to visit Egypt. Fortunately, citizens of several countries can now apply for an Egyptian visa online. The Egypt eVisa provides a hassle-free solution for foreigners who wish to visit this popular tourist destination.
Travelers must meet all the Egypt visa requirements to be eligible. Applicants can check which documents they need to request an eVisa and other entry requirements below.
Required Documents to Travel to Egypt
Visitors need a passport and visa to enter Egypt. Citizens of more than 40 countries are eligible to apply for an Egypt eVisa. This means that they are not required to attend an embassy or consulate in person, or wait in line for a visa on arrival in Egypt.
Instead, travelers complete the online application form from the comfort of their own homes and, on approval, the visa is sent directly to them by email.
The eVisa is presented on arrival at the border along with the passport or ID card used to apply.
Egypt Online Visa Requirements
The following documents are required to obtain an eVisa for Egypt:
A passport from an eligible country
A credit or debit card to pay the eVisa fees
An email address to which the approved eVisa will be sent
Egypt eVisa passport requirements
Before proceeding with the visa application, travelers should ensure that their passport is valid for at least 6 months from the date of arrival in Egypt. If the passport expires within the next 6 months it should be renewed before requesting a visa.
Visa applicants are asked to fill in the online form with details exactly as they appear on the passport.
Passport information requested
Full name
Date of birth
Nationality
Passport number, issue and expiry date
Care should be taken when completing this information, any errors may lead to delays or even Egyptian eVisa being rejected.
Citizens of France, Portugal, Belgium, Germany, and Italy can apply using their ID instead of a passport if they prefer. The ID card must also be valid for 6 months from the arrival date, the same details are required in both cases.
Provide a digital copy
Conveniently, applicants can simply upload an image of their passport or ID card which clearly shows all the necessary information, original documents do not need to be presented at the consulate.
Additional eVisa requirements
As well as passport or ID card details, eVisa applicants need to provide their intended date of arrival in Egypt. The date should be at least 7 working days beyond the application date to allow time for processing.
Visitors are asked to provide host information, such as the name and address of the accommodation in Egypt where they will be staying.
Some additional health and safety questions must be answered before submitting the request for review.
Specifications for printing the Egyptian visa
Once the request has been reviewed and approved, it is sent to the email address provided when applying.
The eVisa should be printed before departure, ready to present on arrival at the Egyptian crossing borders together with the associated travel document. Visitors are advised to keep a copy of their eVisa with them throughout their stay.
Egypt eVisa Travel Requirements
The Egypt visa is valid for tourism purposes only. To travel to Egypt for other reasons, such as on business or to work, another of the various types of Egypt visa is needed.
Passengers with a connecting flight at an Egyptian airport should check whether they need an Egyptian transit visa, this depends on their nationality and the length of the layover.
Maximum length of stay in Egypt with an eVisa
Once the eVisa has been issued, the holder has 3 months to enter the country for the first time. After this point, the visa becomes void and a new application has to be made.
Once in Egypt, foreigners can enjoy up to 30 days with an eVisa. Single and multiple entry permits are available. Some people may be eligible for an Egyptian visa extension, foreigners in Egypt who wish to extend their stay should contact the Immigration department.
Who Requires online Visa for Egypt?
The majority of overseas nationals need a visa for Egypt. Travelers from the following countries, who meet the requirements outlined above, can apply for the eVisa: