Welcome to Ethiopia and enjoy Culture, traditions, history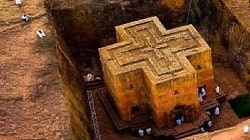 Ethiopian traditions, history, and heritage
Ethiopia, in the Horn of Africa, is a rugged, landlocked country split by the Great Rift Valley. With archaeological finds dating back more than 3 million years, it's a place of ancient culture. Among its important sites are Lalibela with its rock-cut Christian churches from the 12th–13th centuries. Aksum is the ruins of an ancient city with obelisks, tombs, castles and Our Lady Mary of Zion church.
Ethiopia Administrative Regions, Cities and Population
Ethiopia is a Federal Democratic Republic composed of 10 National Regional states: namely Tigray, Afar, Amhara, Oromia, Somali, Benishangul-Gumuz, Sidama, Southern Nations Nationalities and People Region (SNNPR), Gambella and Harari, and two Administrative states (Addis Ababa City administration and Dire Dawa city council). The national regional states as well as the two cities administrative councils are further divided in eight hundred woredas and around 15,000 kebeles.
Ethiopia covers 1,119,683 square kilometres with the population of 96.6 million (2013 est.), of which more than 84 percent live in rural areas.
---
Ethioipia National Parks
Ethiopia has 9 national parks. The protective parks are complemented with about 100 other national protective areas with different protective status. The Simien-national park belongs to the world nature heir of UNESCO.
Ethiopian World Heritage Sites
The United Nations Educational, Scientific and Cultural Organization (UNESCO) World Heritage Sites are places of importance to cultural or natural heritage as described in the UNESCO World Heritage Convention, established in 1972. Ethiopia has nine total sites inscribed on the list.
Top Ethiopia Attractions
Ethiopia is the land of numerous tourist attractions. It has some of the most spectacular scenery in Africa. It is rich in cultural and historical importance, has an amazing diversity of birds and mammals. Top tourist activities include bird and wildlife watching, admire some of Ethiopia's landmark sights such as Axum, Lalibela, the Blue Nile Falls, Lake Tana (source of the Blue Nile), castles of Gondar, the spectacular Simien Mountains, Awash National Park, and the Great Rift Valley - known for the many lakes and exciting wildlife refuge.
Ethiopia Travel Tips
Nationals of the following countries can get up to three months Ethiopia tourist visas upon their arrival at Bole Internaltional Airport: Argentina, Australia, Austria, Belgium, Brazil, Canada, China, Czech Republic, Denmark, Finland, France, Germany, Greece, India, Ireland, Israel, Italy, Japan, Kuwait, Luxembourg, Mexico, Netherlands, New Zealand, Norway, Poland, Portugal, Republic of Korea (south Korea), Russian Federation, Slovakia, South Africa, Spain, Sweden, Switzerland, Thailand, United Kingdom, and United States of America.
Ethiopia Malaria
Malaria is transmitted by mosquitos bites. CDC Ethiopia Travel Health Notices There is a risk of catching malaria in many parts of Ethiopia, especially at the low land areas that lie below 2000 meters (6500 feet) elevation. So while the Highlands and Addis Ababa are considered low-risk areas for malaria, you still have to be careful and take precautions.
Ethiopia is home to the chloroquine-resistant strain of malaria as well as the dangerous falciparum strain. Make sure your doctor or travel clinic knows you are traveling to Ethiopia so you get the right anti-malarial medication.
Prevention of malaria involves protecting yourself against mosquito bites and taking antimalarial medicines. To prevent mosquito bites, follow these guidelines:
Ethiopia Currency
The local currency is the Ethiopian birr, made up of 100 cents. Notes are issued in denominations of 1, 5, 10, 50, and 100 birr. There are five different coins: 1, 5, 10, 25, and 50 cents.
Currency regulations: There is no limit to the amount of foreign currency imported into Ethiopia, but it must be declared on arrival, using a currency declaration form. Foreign currency may be changed only at authorized banks and hotels. The currency declaration form will be required by Customs on departure. Visitors may change back any excess birr into foreign currency at the airport before departure, but you must, in addition to the currency declaration form, bring with you all receipts for exchange transactions.
Ethiopia Electricity
Energy in Ethiopia Ethiopia uses 220 volts and 50 Hz. It is best to bring your own round, two-prong adapter and transformer if necessary.
Ethiopia Time and calendar
Ethiopia uses the Ethiopian calendar, which dates back to the Coptic calendar 25 BC, and never adopted the Julian or Gregorian reforms. One Ethiopian year consists of twelve months, each lasting thirty days, plus a thirteenth month of five or six days (hence the "Thirteen Months of Sunshine" tourism slogan). The Ethiopian new year begins on September 11 or 12 during leap year (in the Gregorian calendar), and has accumulated 7-8 years lag behind the Gregorian calendar: thus, for the first eight months of , the year will be according to the Ethiopian calendar. On 11 September , Ethiopia celebrates New Year's Day (Enkutatesh) for.
In Ethiopia, the 12-hour clock cycles do not begin at midnight and noon, but instead are offset six hours. Thus, Ethiopians refer to midnight (or noon) as 6 o'clock.
Daylight: Being relatively close to the Equator, there is an almost constant twelve hours of daylight. In Addis Ababa, the sunrise and sunset starts at around 06:30 and 18:45 respectively.
When to Travel to Ethiopia
The best time to go to Ethiopia depends on what you are planning to do when you get there. Ethiopia is "the land of 13 months of sunshine", with a rainy season from June to September. The predominant climate type is tropical monsoon, with wide topographic-induced variation. As a highland country, Ethiopia Climate Change Overview Ethiopia has a climate which is generally considerably cooler than other regions at similar proximity to the Equator. Most of the country's major cities are located at elevations of around 2,000 - 2,500 metres (6,600 - 8,200 ft) above sea level, including historic capitals such as Gondar and Axum, and Addis Ababa - the highest capital city in Africa at 2,400 meters (8,000 feet).
Ethiopia Visa Information
The Ethiopia Visa is an electronic travel authorization document which allows visitors from all countries are eligible for an Ethiopian online visa. And 93 countries and territories, or persons holding residence permits issued by these countries or territories to enter the country with visa on arrival.