Most countries permitting entry to travelers will require a negative COVID-19 test prior to traveling. In many cases negative results have to be received either when applying for a visa or 72 hours prior to boarding. Please contact netafri to see if your visa application will require a COVID-19 test and what sort of stipulations apply.
---
What is a Passport Biographic Page
International Passport Biographic Page
The bio-date page of a passport is the page with your biographical data (name, date of birth, passport number, expiration date, country of nationality etc...). Most passports will also show your picture on this page, along with the machine readable zone at the bottom.

---

"Bio" invariably either refers to biology (e.g., biochemistry, bio-informatics, biodegradability, bio-weapons) or is an abbreviation for biography (used on its own or, e.g., in biopic). In the context of travel, it's also the IATA code for Bilbao airport.

---

A passport is a travel document, usually issued by a country's government to its citizens, that certifies the identity and nationality of its holder primarily for the purpose of international travel.

---

Standard passports may contain information such as the holder's name, place and date of birth, photograph, signature, and other relevant identifying information.

---

Many countries have either begun issuing or plan to issue biometric passports that contains an embedded microchip, making them machine-readable and difficult to counterfeit.
A passport holder is normally entitled to enter the country that issued the passport, though some people entitled to a passport may not be full citizens with right of abode (e.g. American nationals or British nationals). A passport does not of itself create any rights in the country being visited or obligate the issuing country in any way, such as providing consular assistance.
International Passport
Biographic Page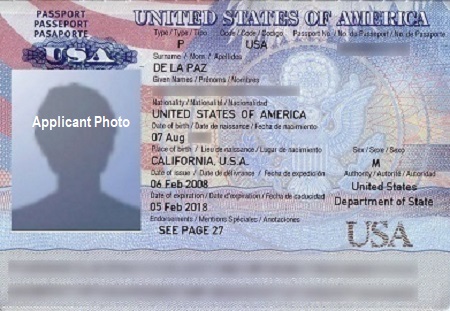 Discover the History of Passport
One of the earliest known references to paperwork that served in a role similar to that of a passport is found in the Hebrew Bible. Nehemiah 2:7–9, dating from approximately 450 BC, states that Nehemiah, an official serving King Artaxerxes I of Persia, asked permission to travel to Judea; the king granted leave and gave him a letter "to the governors beyond the river" requesting safe passage for him as he traveled through their lands.
Learn More